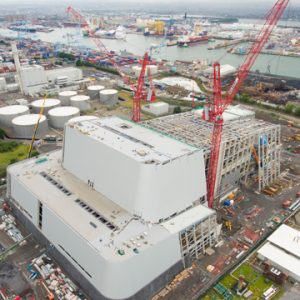 One of our sponsors Covanta Ireland has agreed to facilitate the option of a tour of their new Waste to Energy (WTE) facility in Poolbeg on the day before the conference on the 29th of November.
Coaches will be leaving from Carton House at 12:00 and 2:00.
Covanta's Poolbeg facility will be Ireland's largest WTE facility dealing with up to 600,000 tonnes of waste per annum so this opportunity to take the tour is not to be missed.