Plastics and plastic packaging are still a major problem for the waste management industry on a global scale and indeed, society in general with huge environmental issues and ocean pollution arising due to the over use of plastics.   The waste management industry in Ireland is very actively working on solutions and remedies for the problems with plastic packaging.
It seems the answers lie with policy and technology.
To discuss the changing face of packaging and the future of plastic packaging in Ireland we are really looking forward to hearing the industry perspective with Des Crinion, Managing Director of Irish Packaging Recycling, addressing this year's Irish Waste Management Conference on Thursday, November 28th in the Croke Park Conference Centre in Dublin.


Plastic Surgery: Changing the Face of Packaging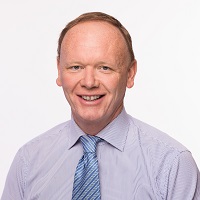 Des will discuss three topics which highlight issues with consumer packaging in Ireland
Current and future deposit return schemes in Ireland
Composite packaging and material choice – the future of plastic packaging is single stream and will be processed on this island
Consumer information – a proposal to standardise packaging labels which can easily understood in the household