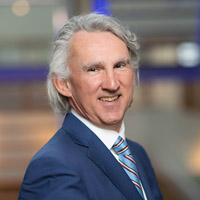 The WEEE Ireland Extended Producer Responsibility (EPR) Compliance Scheme for management of electrical and battery waste has been celebrated as a national success in collection and quality rate target achievement on behalf of its industry members.
In 2017 the EU WEEE Compliance Promotion exercise focussed on the positive aspects of the Irish WEEE System and WEEE Ireland was chosen to present to stakeholders in Brussels as a key implementer within the national programme.
Key to the Scheme's success is its not-for-profit status and corporate governance strategy with 1,000 plus Irish Producers advocated for through sector representation on its Board of Directors.
As WEEE Ireland enters its 15th year of activity it is reviewing challenges and opportunities ahead when new EPR rules under the Circular Economy legislative package are transposed here in 2020. The Scheme aims to build on the current successful engagement with consumers of electrical appliances and batteries, retailers and recycling centres to achieve the 2019 EU 65% take back target and 80-90% recovery rate achievement across its activities.
To discuss this success and more Leo Donovan, CEO of WEEE Ireland will be giving a keynote presentation at this year's Irish Waste Management Conference in Croke Park.  Leo's presentation details are;

WEEE & Battery EPR in Action – Developments Toward a Circular Economy 
The impact eco-modulation fees will have for consumers purchasing electrical appliances in 2023
Examining Ireland as a successful case study for implementation of the mandatory e-waste recycling treatment standards now proposed for all of Europe
How WEEE Ireland plans to encourage consumers to not only recycle more, but also repair and reuse more appliances and devices
WEEE Irelands strategy for environmental management and EPR solutions for new long-life technologies including lithium batteries and the PV Sector