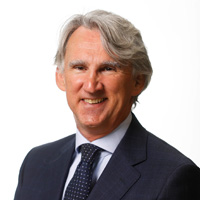 Leo Donavan is the CEO of WEEE Ireland, Ireland's leading compliance scheme organising the environmental management of Waste Electrical and Electronic Equipment (WEEE) and waste batteries. Leo has more than 30 years' experience in the electronic recycling business in Ireland and has been at the helm of WEEE Ireland since the organisation was founded in 2005. Prior to that he represented the Irish Waste Management Association (IWMA) on the government's task force which transposed  the WEEE Directive into Irish law in 2004.
Since then Leo has been actively working on the implementation of the WEEE and Battery Regulations into operation in Ireland. Leo's expertise in accountancy and financial management of e-waste recycling systems has resulted in the development of a financially sustainable compliance scheme. His focus now is how to achieve the key objectives of both the WEEE and Batteries Regulation, while incorporating the requirements of the new  EU Circular Economy Package.
In addition to his role as CEO of WEEE Ireland, Leo also holds numerous roles across industry committees and European Forums such as the National Waste Development Plan, National Waste Forum, WEEE and Battery Monitoring Committee, , WEEE Forum, Eucobat, and WEEE Europe. Through these forums Leo works closely with the Department of Environment, Climate and Communications (DECC), The EU Commission and numerous national/international associations such as White Goods Association, IBEC, APPLia, Digital Europe, European Portable battery association(EPBA) and the European Electronic Recyclers Association (EERA).