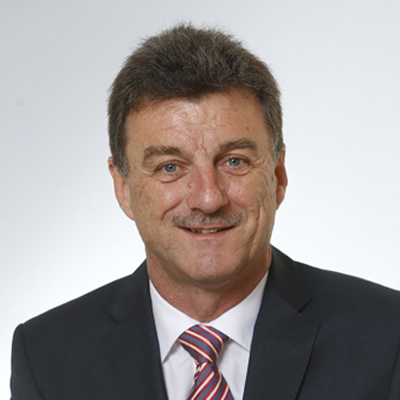 Séamus Clancy joined Repak Ltd as Chief Executive in April 2014, with over 20 years' industry experience as a senior executive.
A native of Cork, Séamus holds a primary degree in Civil Engineering from UCC and a master's from the University of Birmingham, UK.  Prior to Repak, Séamus was Chief Operating Officer of Environmental Group One51plc., and also held the role of Managing Director of Rilta Environmental Limited and Director of Enterprise at the Rehab Group.
In 2015, Séamus oversaw the development of Ireland's new End of Life Tyre compliance scheme, Repak ELT, which recycled 3.8m tyres in 2018, and is now a successful stand-alone organisation effectively managing tyre waste using environmentally responsible solutions, and reducing pollution.  More recently, Séamus has led the development of a number of new environmental initiatives including the Repak Plastic Packaging Recycling Strategy 2018-2030, the highly successful Repak Members' Plastic Pledge and the 'Repak Team Green' campaign, aimed at encouraging the Irish public to protect the environment, and to reduce, reuse and recycle more and better. Séamus has transformed the organisation, growing Membership by over 50% and establishing Repak as a leading environmental organisation and educator on packaging recycling and best practice recycling in Ireland.